The Choir of St Laurence, Catford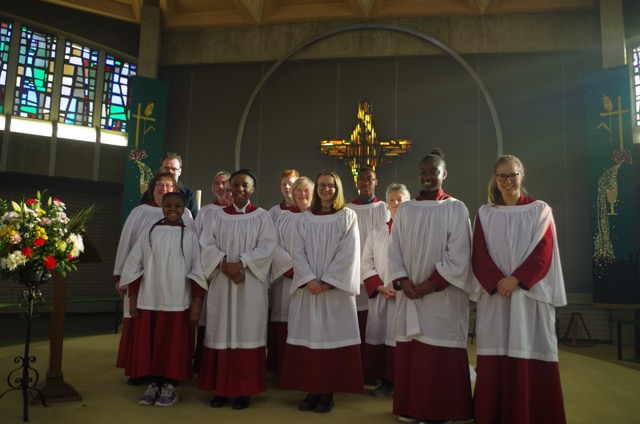 Come and Sing with us! It's fun!
Our talented and dynamic choir is made up of young people and adults from the congregation and the local community, and supports worship on a weekly basis. The choir provides an excellent space for exploring the joys of singing ensemble, and all members of the choir are nurtured as musicians by our Director of Music, Jocelyn Freeman.
During the Coronavirus pandemic, we are singing in two different choirs, an adult choir and a junior choir, so that members can safely distance from each other. Generally, the adult choir sing the 9.30am service, the junior choir the 11am service. We come together for carol services and other large services where it is possible for us to be spaced out appropriately.
To keep everyone safe, you will find here our Risk Assessment for the choir on Sunday mornings, our revised code of conduct and a brief summary of the precautions we are taking to safeguard everyone's health.